Education Center
Classes & Seminars
---
Online Education
---
Other Education Resources
---
---
National Programs
BOOST YOUR CAREER IN RESIDENTIAL PROPERTY MANAGEMENT
Whether you are just starting a career in residential property management or looking to advance and increase your earning potential, Visto has everything members need.
Visto is a partnership between Grace Hill, the National Apartment Association Education Institute (NAAEI), and NAA Affiliates that provides easy online access to industry-leading credentials, continuing education courses, instructor-led webinars, and more. Visto offers valuable industry accreditation and continuing education training for multifamily career paths, from leasing and community management to maintenance.
Whether you're looking to build your career, your training department, or your company's reputation — grow with Visto.
Visit Visto by CLICKING HERE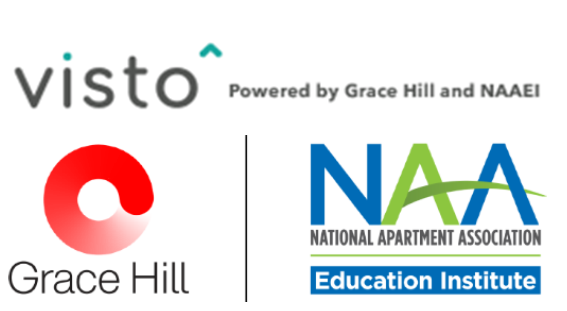 RHA UTAH UTILIZES THE NATIONAL APARTMENT ASSOCIATION'S PROFESSIONAL DESIGNATION COURSES
It's the single MOST important thing you can do for your career.
86.6% of supervisors noticed an improvement in their employee's work performance after completing the CAMT course
75% enhanced the ability to analyze the property's financial operations after completing the CAM designation course and community analysis project
Upon completion of the NALP course, 81% of the supervisors reported an improved closing ratio
100% believe that the CAPS designation course is a good use of the employee's time & the company's money.
Additionally, 57% reported an improvement in financial management, risk management, and portfolio management.
WHAT IS A PROFESSIONAL DESIGNATION?
The National Apartment Association Education Institute (NAAEI) designation programs are nationally recognized by the entire apartment industry. These programs focus on apartment industry related topics from marketing to financial management.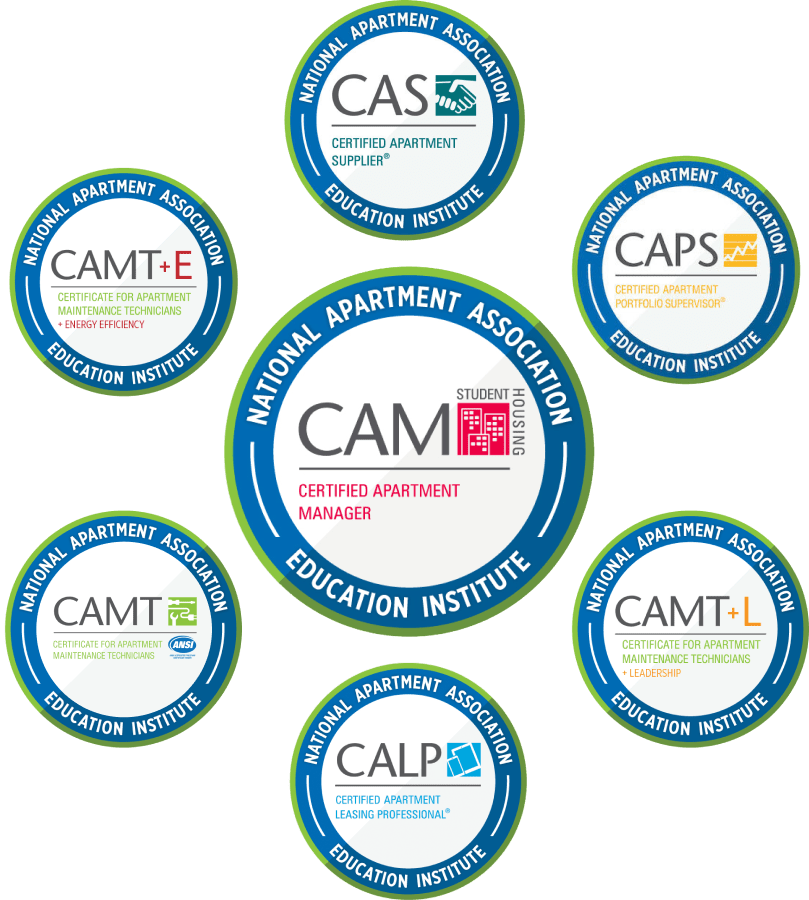 Learn more about these designations by CLICKING HERE.
WHY GET A PROFESSIONAL DESIGNATION?
It's simple: A designation puts you at the forefront from the rest of your industry peers. A designation shows that you are a successful and competent professional. It also signifies that you are not only committed to the multi-family rental housing industry but also to develop your career.
Contact RHA Utah to find even more educational opportunities.