National Apartment Association - NAA Benefits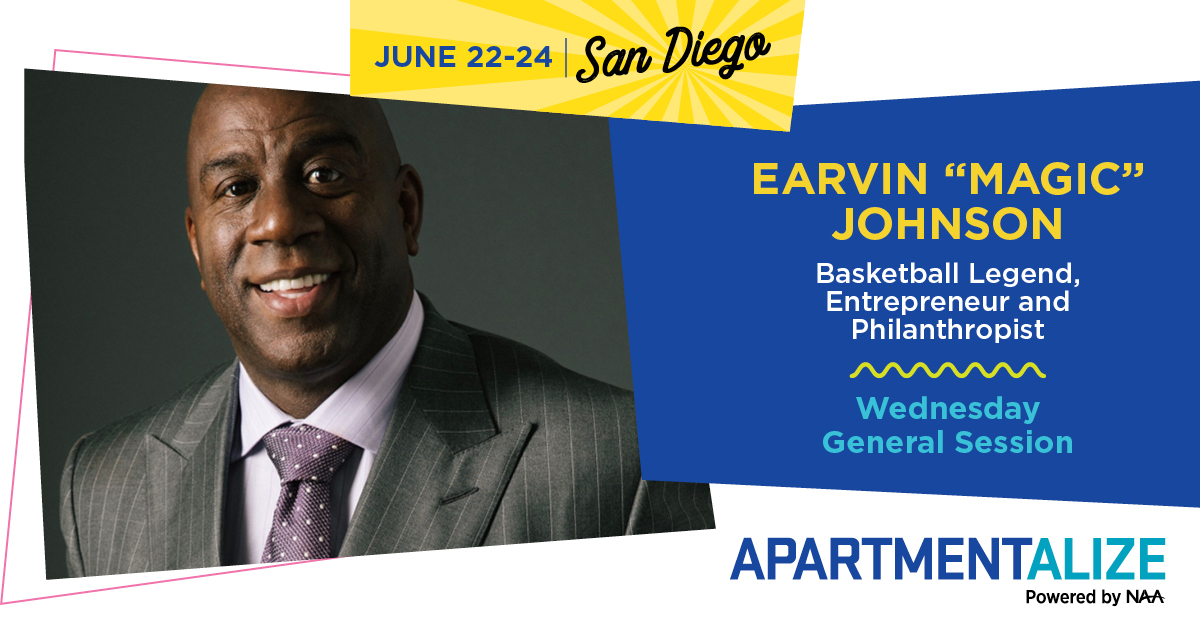 The National Apartment Association (NAA) is America's leading advocate for quality rental housing. NAA's mission is to serve the interests of multifamily housing owners, managers, developers, and suppliers and maintain a high level of professionalism in the multifamily housing industry to better serve the rental housing needs of the public.
Members in good standing of any affiliated association are automatically considered members of NAA and entitled to NAA benefits.
NAA members represent all facets of the multifamily housing industry: apartment owners, management executives, developers, builders, investors, property managers, leasing consultants, maintenance personnel, suppliers and related business professionals throughout the United States and Canada.
NAA is a federation of 150+ state and local affiliates, comprised of more than 84,000 multifamily housing companies representing more than 9.7 million apartment homes throughout the United States and Canada.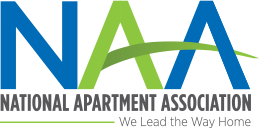 PURPOSE
NAA's purpose is to support an industry that offers safe, affordable multifamily housing to the public, equitably compensates its workforce, and provides investors with a fair and reasonable rate of return.
An overview of your benefits can be found on the NAA website at https://www.naahq.org/member-services/benefits. Don't forget to login to access your profile and account information.
---
Here are the highlights:
ADVOCACY
NAA's Government Affairs and Legislation division is dedicated solely to the apartment industry. The federated structure of NAA enables the industry to represent its members and advocate on federal, state and local policy issues.
EDUCATION & CAREER DEVELOPMENT
Learn, lead and succeed with the broad-based education and training available only to members. Countless tools and resources for managers, companies and job seekers are just a few clicks away. Access recruitment programs that attract, nurture and retain high-quality professionals, and member-priced online credentials and courses through Visto, NAAEI's online education platform.
COMPLIANCE SOLUTIONS
NAA Click & Lease accelerates the leasing process as the industry's trusted platform using online and compliant lease forms.
Trust your properties are remaining compliant with NAA Click & Comply, NAA's newest maintenance and operations management software that allows property management companies to consolidate processes and systems into one place.
SAVINGS & DISCOUNTS
Members enjoy substantial collective purchasing power and receive valuable savings from top retailers and service providers through our NAA Member Savings Program.
NAA CONFERENCES & EXPOSITIONS
Participate in the industry's premier networking and education events. Connect with the top apartment home developers, suppliers and management professionals in the industry.
units MAGAZINE & OTHER PUBLICATIONS
From general topics to more specialized information, NAA members have access to articles, videos, and newsletters providing the latest news and most successful trends in the industry.
LEGAL ASSISTANCE PROGRAM
NAA has significantly expanded its legal services, which includes the formation of a Legal Assistance Program, aimed at protecting the apartment housing industry by addressing critical industry issues in courtrooms across the nation.
SUPPLIER OPPORTUNITIES
NAA offers a variety of resources and benefits to our supplier members such as joining the National Suppliers Council (NSC) to elevate brand awareness as well as access to sponsor and advertising opportunities, supplier education credentials, and more!
But to take advantage of all this, you have to be a member.
---
INFORMATION AND REPRESENTATION
NAA provides a wealth of information through advocacy, research, technology, education, and strategic partnerships. Through a joint legislative alliance with the National Multi-Housing Council, NAA protects and represents our members' interests with regard to legislative and regulatory issues at the federal government level. NAA monitors legislation and regulations in all 50 states and shares that information with your local and state affiliate staff.
EDUCATION AND TRAINING
NAA continually provides education and training opportunities for both multi-site managers and on-site staff. The NAA Education Institute offers six nationally recognized designation programs and actively promotes the apartment industry as a viable career choice.
NAA publishes the monthly units Magazine and other industry publications. In addition, NAA offers the industry's premier education conference and trade show, the NAA Education Conference & Exposition, attracting thousands of multifamily housing professionals seeking education, networking, and business opportunities.