2022 Topaz Awards
November 11, 2022 | Little America Hotel  Downtown Salt Lake City | Registration Opening Soon

Dinner Registration Now Open!
---
Congratulations 2021 Topaz Awards Winners!
On January 14th, 2022, the RHA Utah held our Topaz Awards event. Over 600 rental housing professionals attended as we honored excellence in the rental housing industry.
Over the last three years the awards process has been revamped. We now use professional judges and property shoppers from out of state. There is a nomination fee to apply, so companies are very serious about the people and properties they nominate because of that fee. That fee covers the significant cost of judging. More information may be found at www.topazawards.com.
We would like to thank the board, the committees, the volunteers, the sponsors and the members of the association who submitted nominations for the awards this year. Above all, we would like to thank the finalists and the winners for their dedication and example of excellence. Congratulations!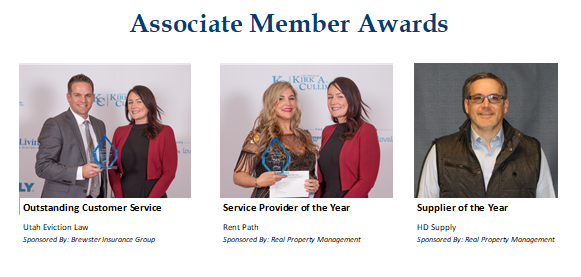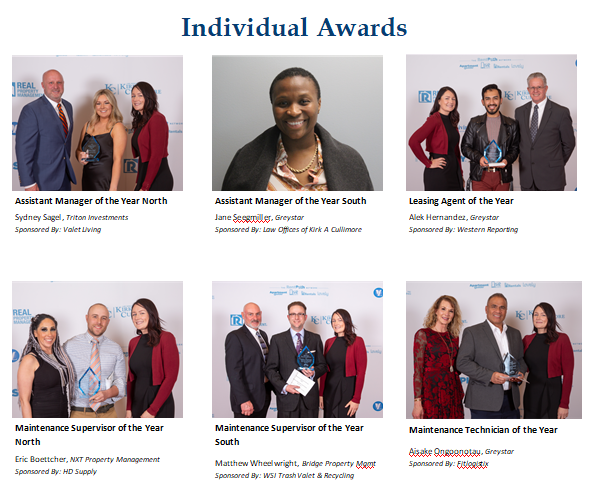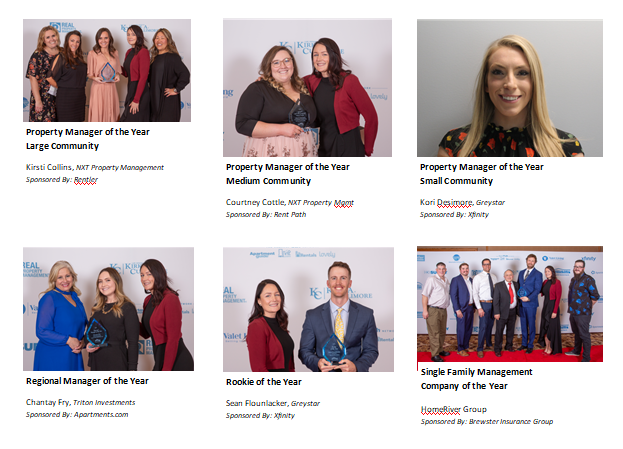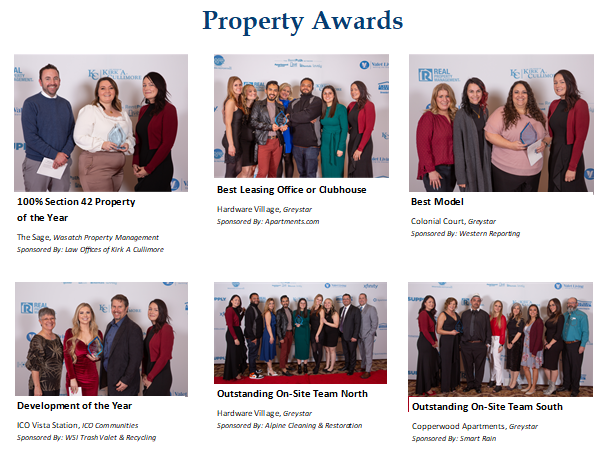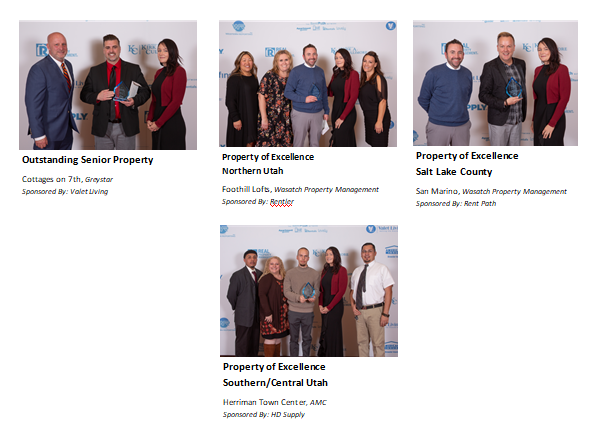 Our Awards Task Force has worked long and hard on revamping this special event for the Rental Housing Industry.
The Mission Statement for our Topaz Awards is:
To Celebrate Excellence in the Multifamily Housing by:


·       

 
Engaging the industry in a large-scale celebration

·       

 
Holding a profitable event

·       

 
Dazzling occasion that excites and enthralls

There will be a nomination fee for all nominations in the amount of $75.  Every award category has publicly disclosed criteria for judging, including nominee questinonnaires, shopper checklists, interview questions and scorecards.
---
---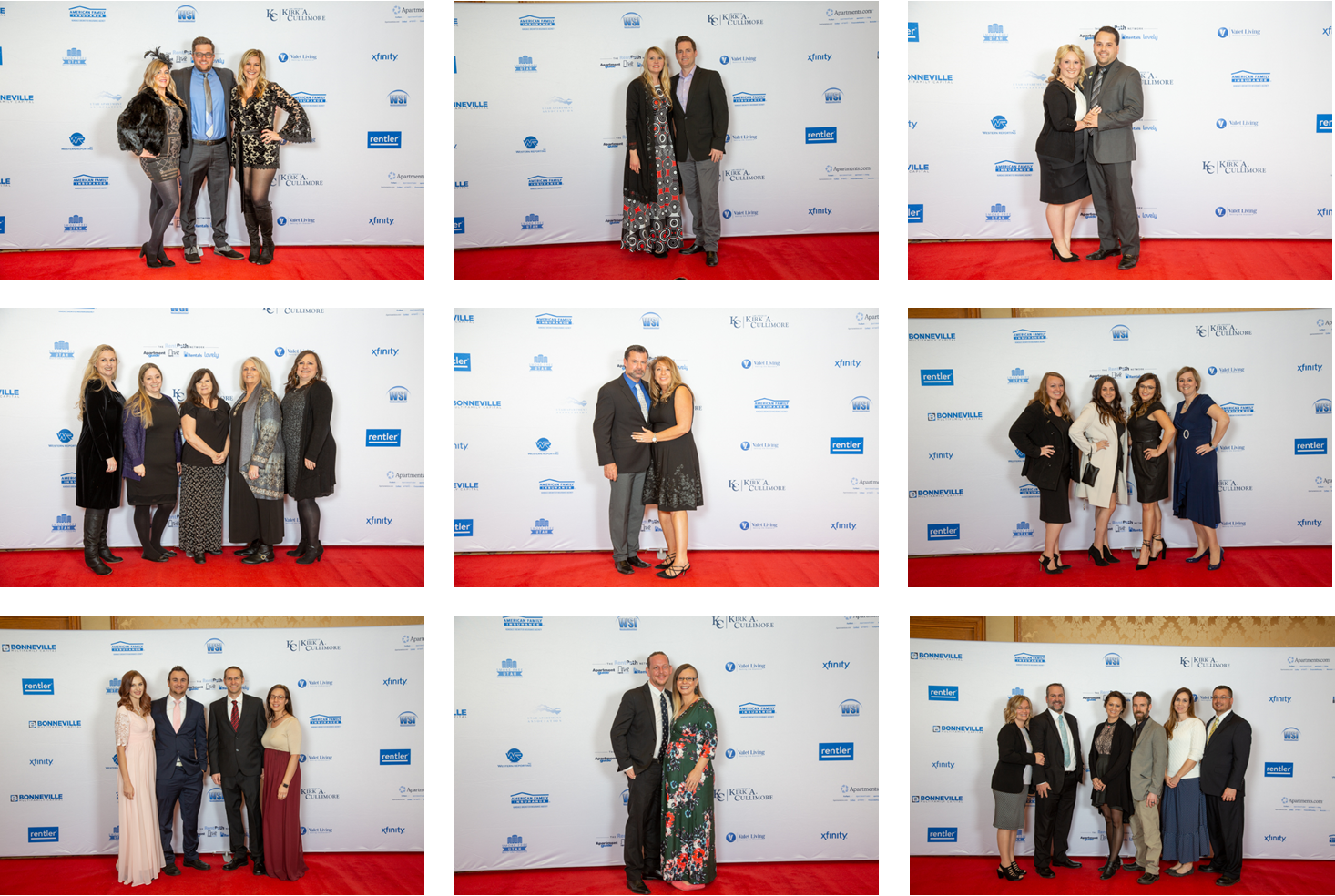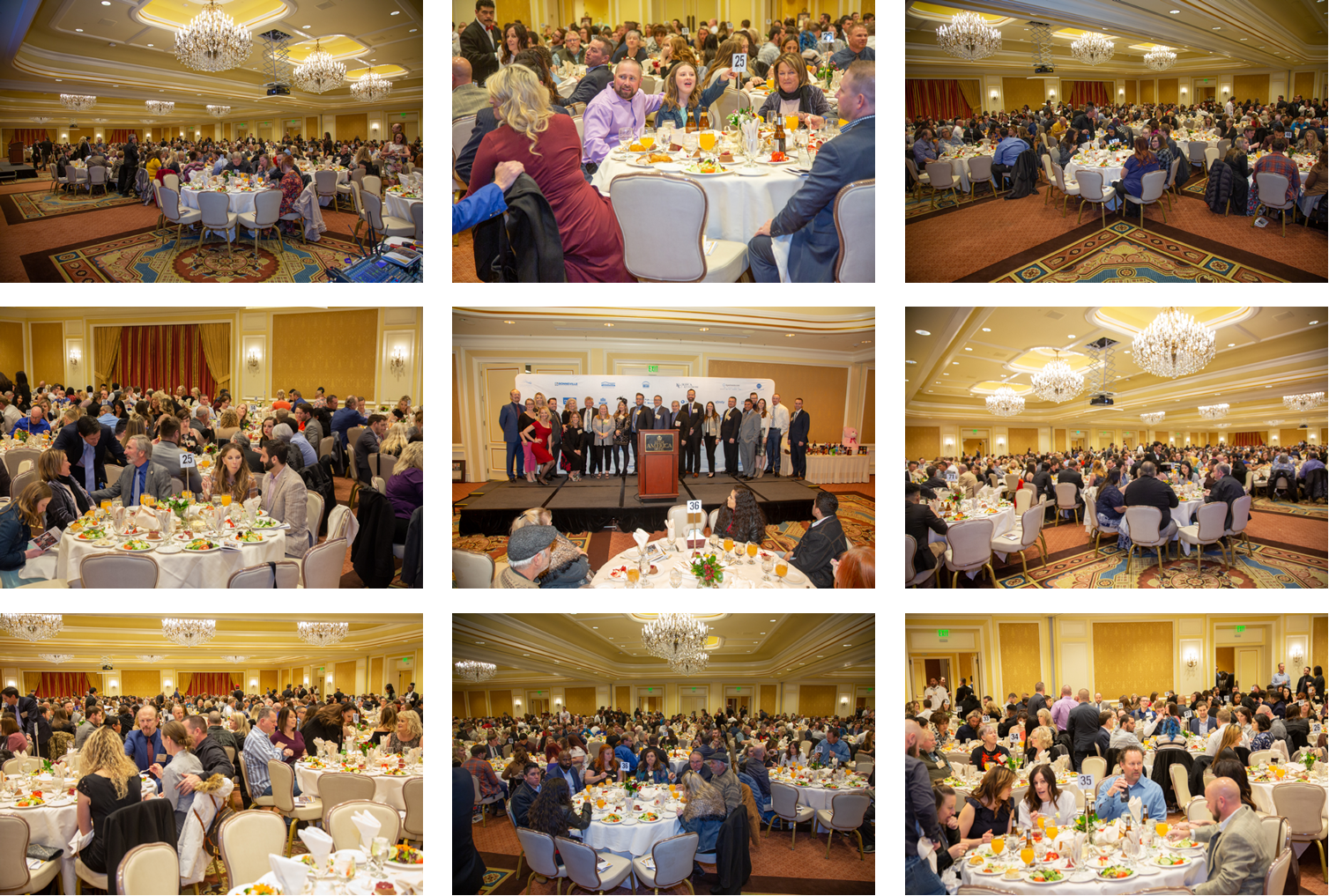 ---