Rental Housing - Need to Know
Rental Assistance Instructions
Following are directions to help a renter obtain the stimulus from the Federal Government that renters can use to pay their rent. Note, the payment will go directly to the landlord and the tenant can use the funds they would have paid rent to "stimulate" the economy.
Step One:
Go to the https://rentrelief.utah.gov/ website and sign up for an account
When you hit "apply now" you will be taken to a page where you choose I am a Landlord
You then will be able to sign in or create an account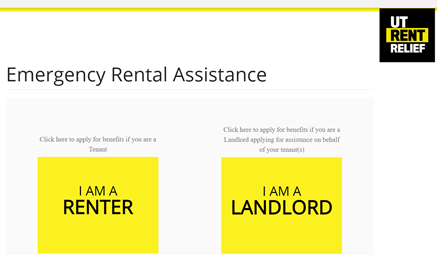 Step Two: Once you have created the account you will click on begin application.
You will need 5 things:
1 – Tenant's income verification – You will need a copy of their W-2 or tax return form 2020 or for the last 60 days and it must show they make less than 80% of the annual median income for their county. To determine if a household is eligible use this link https://www.huduser.gov/portal/datasets/il.html#2020_query
2 – Application – Use the attached application. Help the renter fill it out. The three main requirements for this stimulus are:
Make 80% or less of Annual Median Income for their county
Show reduction of income, increased expense or other financial hardship due to Covid (help the renter articulate this on the form)
Show housing instability (meaning they are being on rent or if they had any unexpected expense they could lose housing – again help them fill this out)
3 – A copy of the current rental agreement. The program pays 3 months at a time so do at least a three month lease
4 – Ledger – The program will catch up any past due rent and late fees. Make sure the ledger articulates the payments you are requesting, i.e.. any past due plus three months future rent.
SAMPLE LEDGER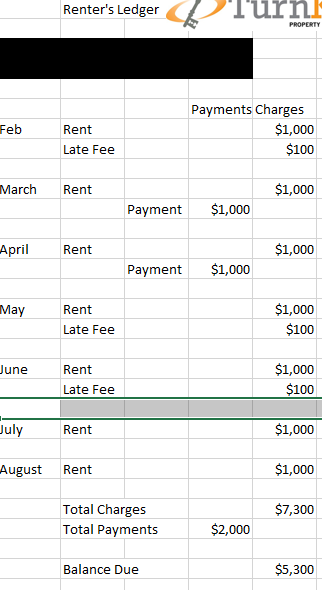 5 – W-9 for the owner receiving the check. Here is the website to get one. https://www.irs.gov/pub/irs-pdf/fw9.pdf
The application program is pretty self-explanatory and walks you through the process, telling you when to upload which documents. After you have submitted the application, it will give you a order number and you will be able to track progress on a dashboard.
As always, we are here to help you. If you have any questions, or if you need anything, please do not hesitate to reach out to us.

Thank you and Let's all continue to Stay Safe!

Paul Smith
Executive Director