Utah County/Student Housing Committee
Below you will find a list of upcoming meetings. Info for participating on the committee, and any documents relevant to the actions and work of the committee.
Utah County/Student Housing Members Committee Scope of Work
The purpose of the Utah County/Student Housing Committee is to:
---
Upcoming Events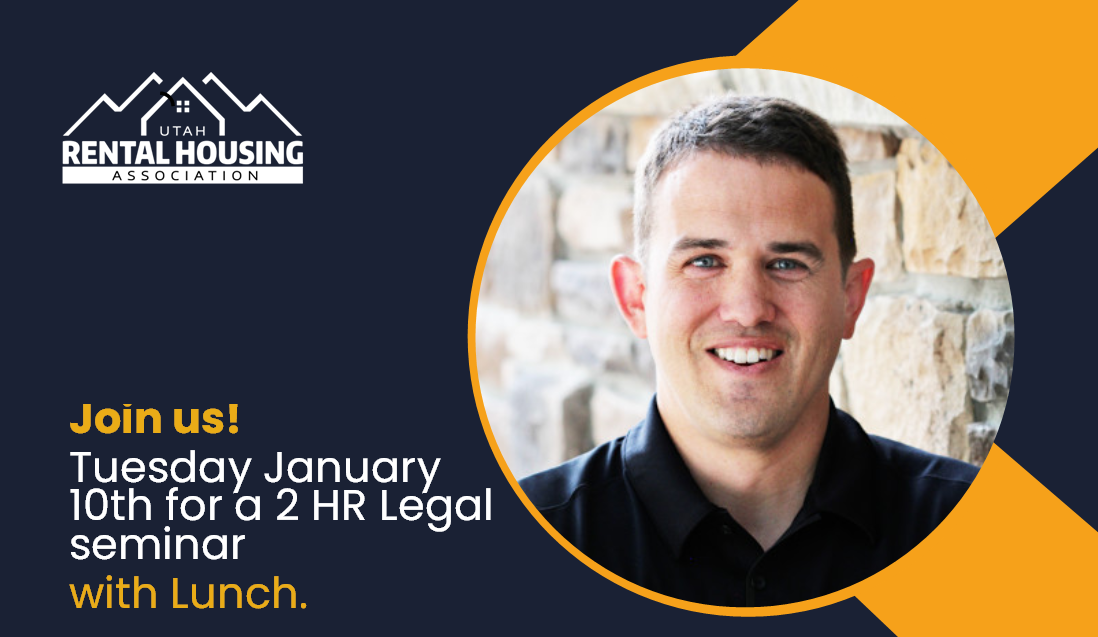 About the event
Attorney Dave Todd with The Law Offices of Kirk A. Cullimore and Titan Legal will present a 2 hour seminar on OPERATIONS. Areas of focus will include:
Tenant screening and application fees risk, liability, and best practices
Handling of additional fees (ancillary income), late fees and renewals
Contracts and enforcement
Resident death, unit infestation, illegal activity
Handling bankruptcy of tenant, roommate release and early termination requests
Deposit dispositions and refunds
Evictions, end of term notices and rent increases, illegal immigrants, Cares Act properties requirements
Retention of records, cooperation with government agencies and
Collecting bad debt from tenants
---
2023 Meeting Schedule
Committee Meetings will be held quarterly at the discretion of the Committee.